Former Congo tyrant Mobutu Seseseko's chateau is presently home to rodents, bats, snakes and feathered creatures. Exercise to ravenous rulers
Below are images of the mansion of the former Zaire [now DRC] despot, Field Marshal Mobutu Sese Seko Kukungbendu Wazabanga.
The wonderful structure developed on an enormous territory of land [equivalent to a negligible game park] was built in his home town called Gbadolite at the expense £100m.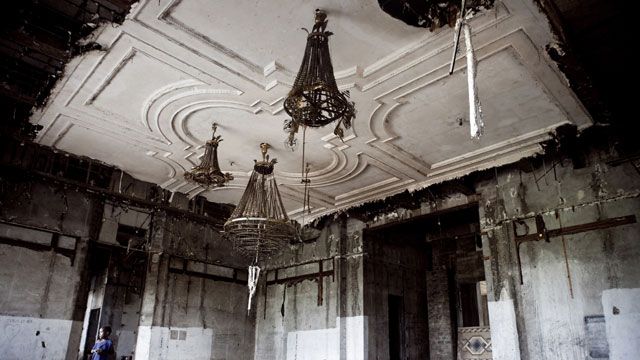 It was considered the "embodiment of style and class" in Zaire and past. The superstructure was brightened with Italian marble, Katangese high-karate gold plated entryways and windows, Spanish floor tiles, programmed American cooling, Isreali cutting edge correspondence frameworks, extra-large pool, a private air terminal control tower, 3-4 inch slug verification crystal, 5 presidential suites, 6 Jacuzzis and encompassed by a smaller than normal game park brimming with a wide range of untamed life, including Indian tigers.