what do you know about fon Abumbi II of Bafut in Cameroon with 100 wives and 500 children? The culture of Africa is varied and manifold, consisting of a mixture of countries with various tribes that each have their own unique characteristics from the continent of Africa. It is a product of the diverse populations that today inhabit the continent of Africa and the African Diaspora. African culture is expressed in its arts and crafts, folklore and religion, clothing, cuisine, music, and languages.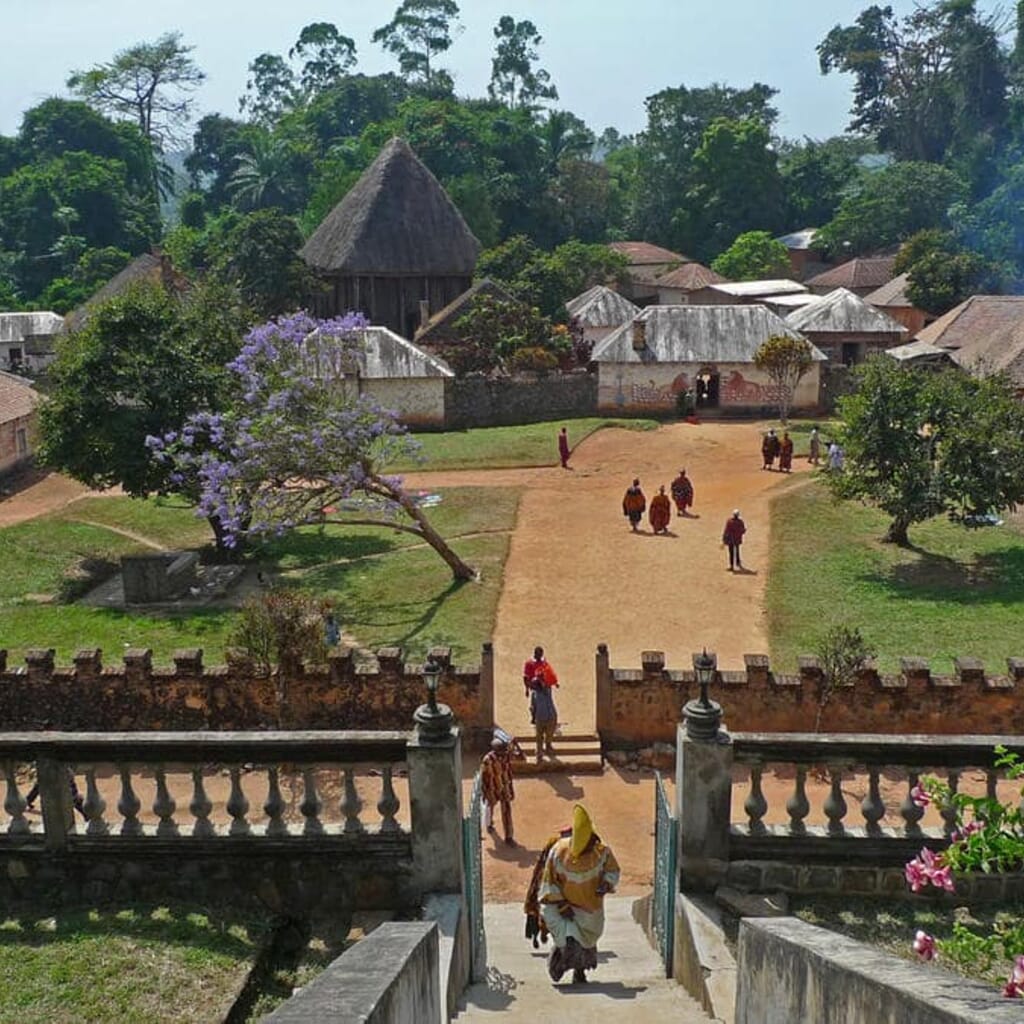 Expressions of culture are abundant within Africa, with large amounts of cultural diversity being found not only across different countries but also within single countries. Even though African cultures are widely diverse, it is also, when closely studied, seen to have many similarities. For example, the morals they uphold, their love and respect for their culture as well as the strong respect they hold for the aged and the Kings and Chiefs.
with this African culture, the aspect of polygamy seems to be more of Heritage aspect. Many African kings are known to have more than one wife and many children. Such kings and cultural activities can be seen in Cameroon.
Despite the fact that polygamy is legal in Cameroon, the data shows that there are far fewer polygamous marriages across the African continent. The practice is being challenged by changing values, the spread of the Christian faith, the growing appeal of the western way of life but also the rising costs of having large families. It is against this backdrop that Cameroon's traditional rulers must walk the fine line between two often conflicting cultures.
Read: https://factstv.cm/bishop-nkuo-urges-christians-to-drive-out-evil-from-kumbo/
Abumbi II, the 11th King, of Bafut, Cameroon, has close to 100 wives. They weren't all his to start. According to local tradition, when a Fon dies, his successor inherits all his wives and then marries his own queens. This Village is found in the North-West area of Cameroon. He has 100 wives and 500 hundred children.
When his father, King Achirimbi II died in 1968, Abumbi II ascended the throne as his successor and inherited his 72 wives, according to tradition. With 28 wives already, King Abumbi ended up with 100 queens and 500 children.
Queen Constance, Abumbi's third wife, told news site CNN: "Behind every successful man must be a very successful, staunch woman.
"Our tradition has it that when you are king, the elderly wives remain to hand down the tradition to the younger wives, and also to teach the king the tradition because the king had been a prince, not a king."
The queens are well-spoken and educated, with the older wives occupying what has been described as a rather masculine role in other parts of the world. But for King Abumbi, his wives are very important to him and it is his duty to preserve the culture of his people and their local traditions.
"During colonialism, other values came in, of governance, different from the traditional values we had and therefore there is this constant conflict between the traditional values and modern western values.
"My role is to blend them, to find the way forward so my subjects can enjoy the fruits of development and modernity without destroying their culture. Without a culture, you are not a human being, you are an animal. And therefore the chieftaincy institution is the guarantor of our culture," he said.
Read: https://factstv.cm/5-reasons-why-schools-must-resume-in-north-west-and-southwest-cameroon-come-september-2019/
The palace of the Fon, called Ntoh, is a major tourist attraction and listed as one of the world's most endangered sites.
In pre-colonial Cameroon, the fon performed a number of functions. He controlled external relations and internally made laws; he was the final court of appeal and had the power of life and death over his subjects, and he offered sacrifices to his ancestors and interceded with them for the welfare of the people.
Currently, the Fon of Bafut is still a local ruler, but under the jurisdiction of the Government of Cameroon, and a board of Fons. Meet fon Abumba II of Bafut with 100 wives and 500 children
Meet fon Abumba II of Bafut with 100 wives and 500 children